From: Taian Haishu Machinery Co.,Ltd. Updatetime: 2016-05-20 16:56:00 Hits:
CRS-708C Common Rail Test Table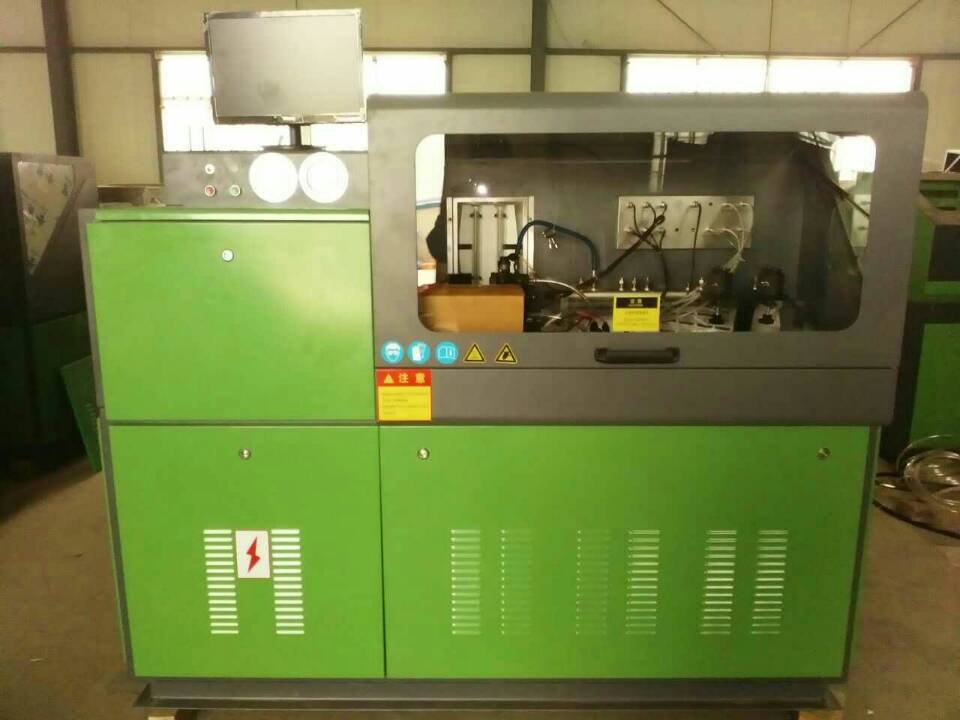 A, use:
1, the performance of common rail injector test;
2, the common rail fuel injection pump performance testing;
3, common rail pipe assembly test.
4, an automatic flushing function of common rail injector;
5, automatic detection of common rail injector sealing, full load and idle, pre injection, medium speed, and other functions.
6, detection of common rail pump oil pressure, oil pressure, oil absorption quantity and seal;
7, test the performance of common rail pump fuel metering valve is good or bad;
8, detection of common rail pump plunger performance;
9, low oil transfer pump test common rail pump performance;
10, test the performance of the rail pressure sensor of the common rail pipe;
11, detection of rail, rail tube sealing pressure and rail pressure relief valve performance.
12, a piezoelectric crystal (the four) injector performance testing;
13, have HP0 pump performance test.
Second, features:
1, using the latest international popular Germany Bosch framework, nc bending sheet metal stamping forming, car lacquer that bake, Bosch green color and appearance fashion and easy;
2, controlled by industrial computer, high-speed data acquisition boards, liquid crystal display data;
3, the host frequency control of motor speed and control precision, save electricity saving energy;
4, oil use sensor measurement;
5, built-in Bosch, denso, Delphi, Siemens, caterpillar, and the four all original Bosch data (nearly 2000), and continually upgrade.
6, with new Bosch pump, rail tube;
10, with short circuit protection function, the overpressure protection function;
Three, technical parameters:
1, the fuel injector fuel delivery: 0 ~ 500 cc/min;
2, high pressure oil pump: 0.2 ~ 9 l/min.
3, common rail pressure: 0 ~ 250 MPa.
4, rail pressure: 0 ~ 180 MPa;
5, the host power: 15 kw, 11 kw/(optional);
6, spindle speed: 0 ~ 4000 RPM;Any Settings;
7, high length x width x: 1900 * 850 * 1700;(mm)
8, equipment, weight:1100 kg.